Discover more from FWACATA's Newsletter
Exclusive on SUBSTACK I'm going to share a lot of the behind-the-scenes of my current project "FWACATA" an anthology of my comics, on here! Upgrade to get all the good shit and chances to win exclusive original art and other cool stuff!
For Subscribers, you can read the first 8 Chapters here later today!
NEENJAZ
Are on the move
NEENJAZ are loose
Feel the magic
Hear the roar NEENJAZ are loose!
That's from something right?!? Join me Monday the 18th as NEENJAZ premieres on WEBTOONS and here on IG and the Patreon. It's free! The first episode will be 10 pages introducing you to the series!
What is or are NEENJAZ?
Prepare for an adrenaline-fueled ride through the cosmos with NEENJAZ, the electrifying weekly webcomic that thrusts mystical warriors into a battle of epic proportions. These heroes have had enough of being the universe's punching bags, and they're not holding back. With capes billowing like jet streams and swords gleaming like starlight, they're on a mission to uncover the cosmic conspiracy that's kept them in the dark. In a whirlwind of sarcastic wit, satirical jabs, and gut-busting humor, NEENJAZ takes you on a wild journey filled with cosmic showdowns, explosive battles, and jaw-dropping revelations. Strap in and get ready to witness the universe's underdogs rise to action-packed glory, leaving a trail of laughter and chaos in their wake!
EVERY MONDAY ON WEBTOONS!
PDF coming soon, and we'll be touching base every Monday on each episode! Bonus material coming soon!
CHAKOW!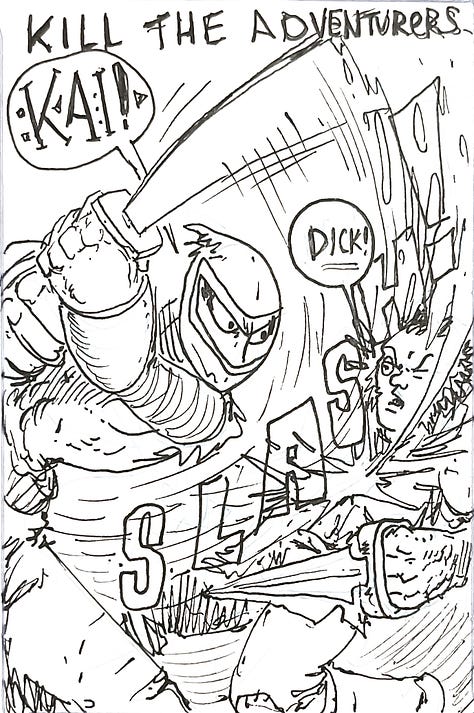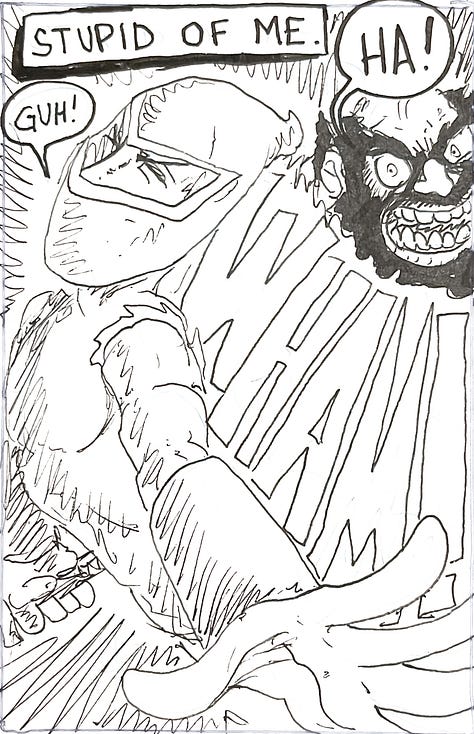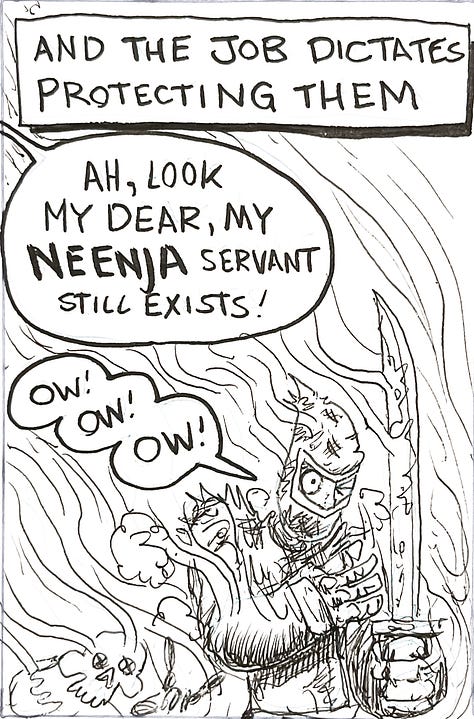 Hopefully, you can read it I've had to work through all the Substack code to make this work and the sections above didn't confuse you! Hoo boy! Enjoy and check in next week for another chapter of NEENJAZ!
CHAKOW!